After visiting the zoo and having the afternoon tea at the hotel, we made our way to Marina Bay via the MRT to check out Marina Bay Sands
Couldn't help but notice that there seems to be quite a few things still under construction here
We got a bit lost from the station to the bus stop for Marina Bay Sands as we saw heaps of shuttle buses drive past, but didn't know where to get on them so we waited (for ages!) and caught a public bus which takes about 2 minutes from the bus stop near Marina Bay station
There were so many people here as it is relatively new.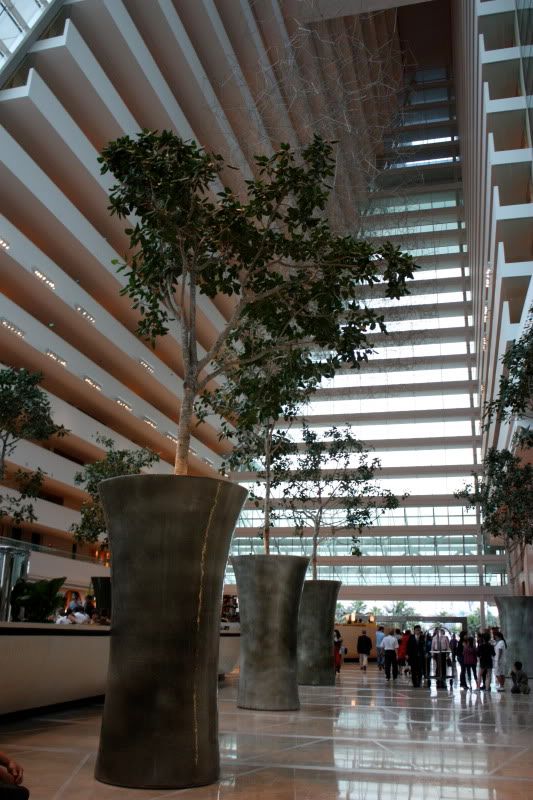 Massive, it took a good while to walk from one end of the place to another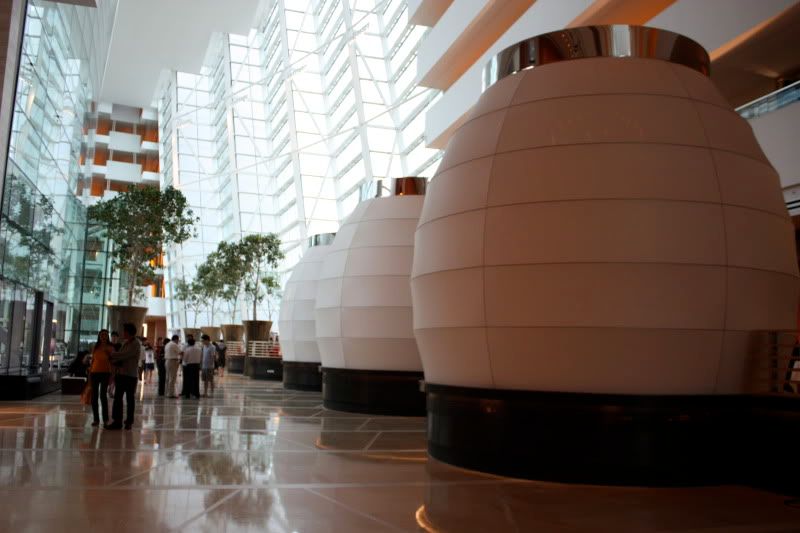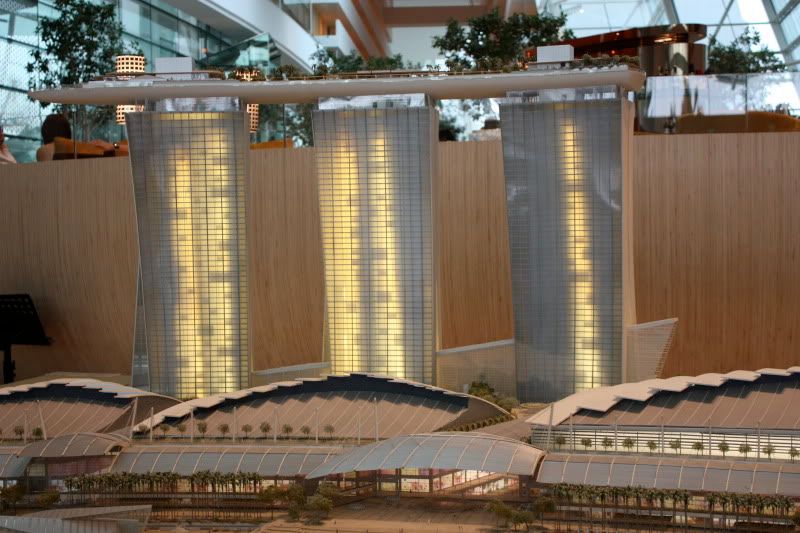 The exterior is far more impressive than what's inside though, the casino was pretty plain. Singaporeans have to pay $100 to get in (ouch!) but for tourists, it's free.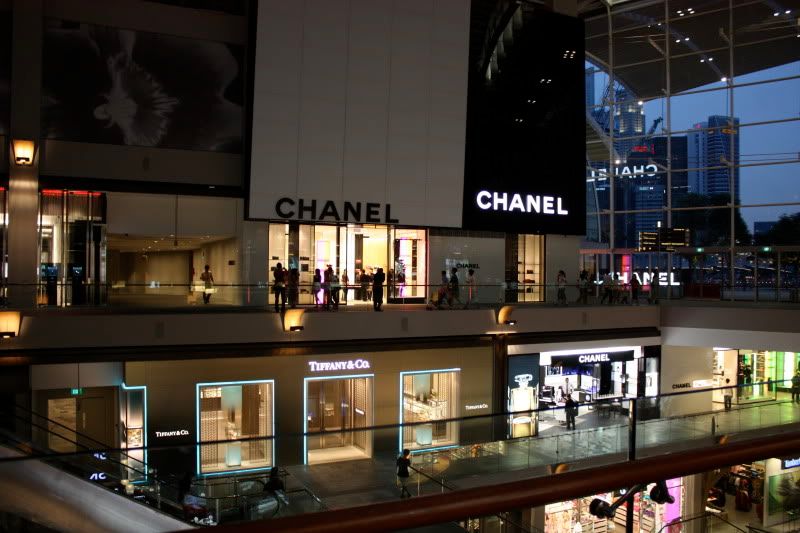 A couple of the designer stores on offer at Marina Bay Sands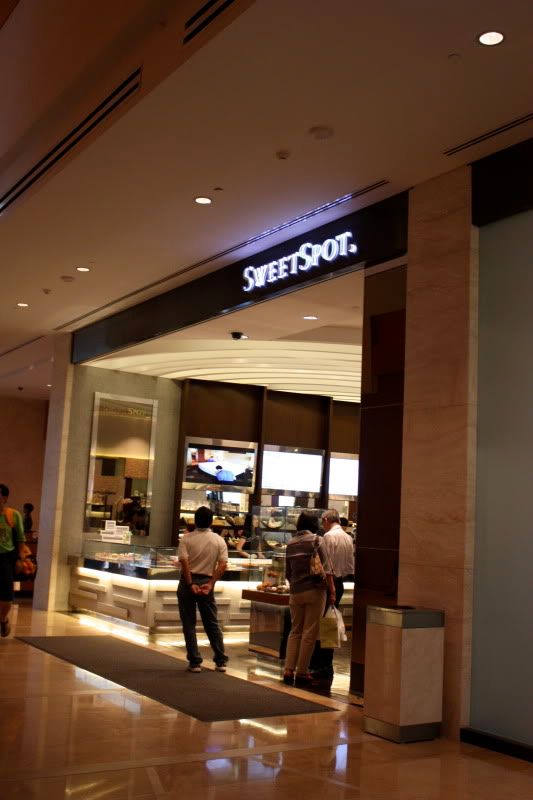 One of the many eats on offer
Tempting macarons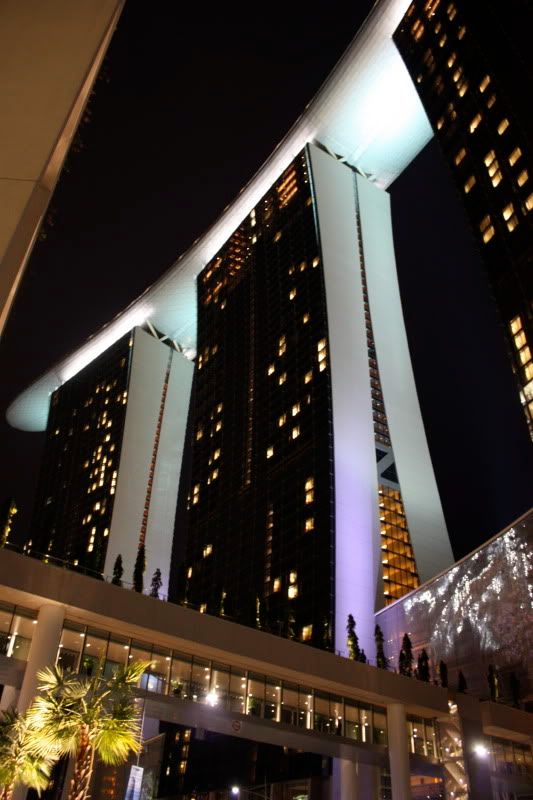 Looks very nice at night, though shame we didn't know where to go for a nice far away shot of the building!
Out in the promenade section of the building overlooking The Fullerton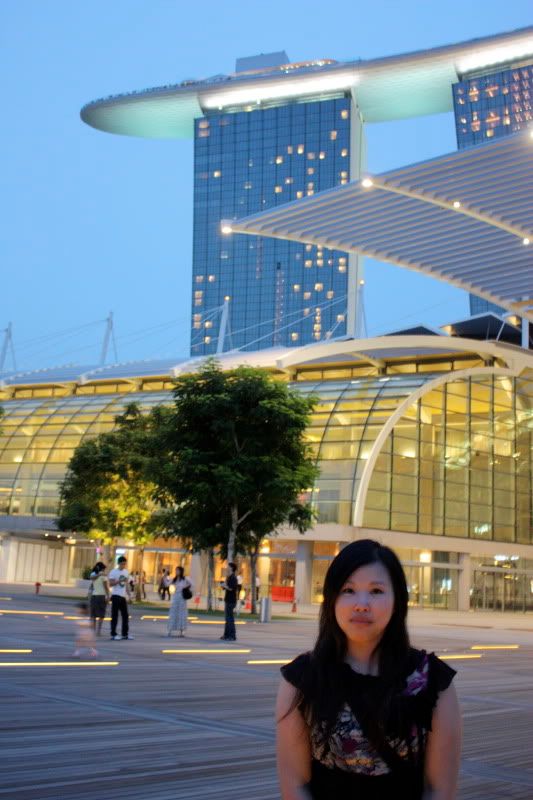 See the ship looking thing on top? That's the Skypark, and we didn't go up because the line for it was insanely long and if you look closely at this picture, you can spot loads of little ant people on top! Crazy.