They have such a fantastic range of pretty tights in Hong Kong that I couldn't help but stockpile a whole bunch to bring back home. I bought so many pairs that I'll probably never have to buy any again!
These are all from the department store
Sogo
Navy star pattern tights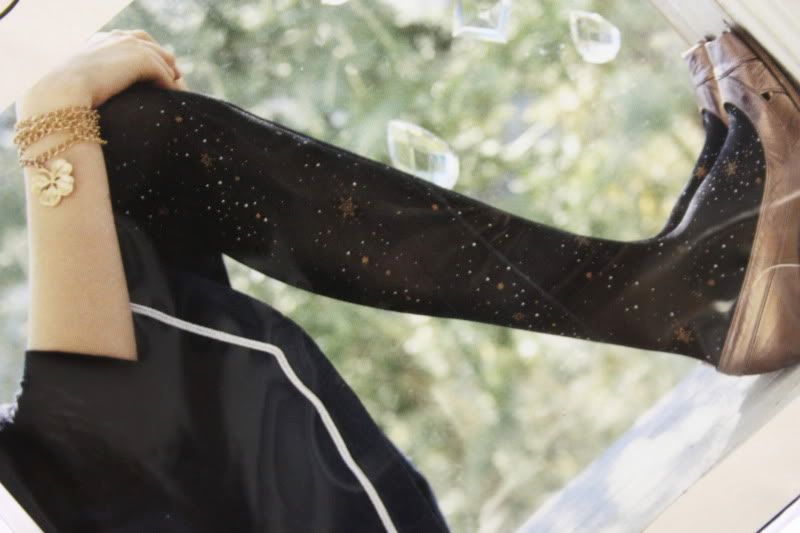 They come in black and navy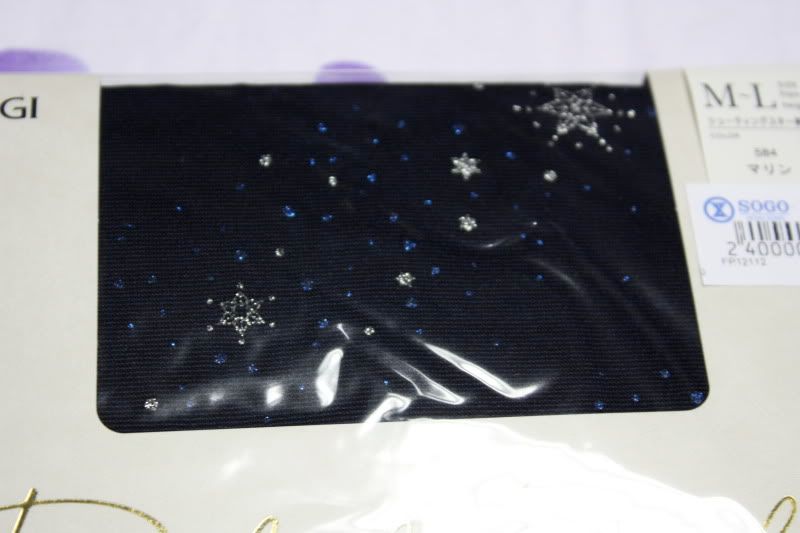 I chose the navy. very pretty in real life!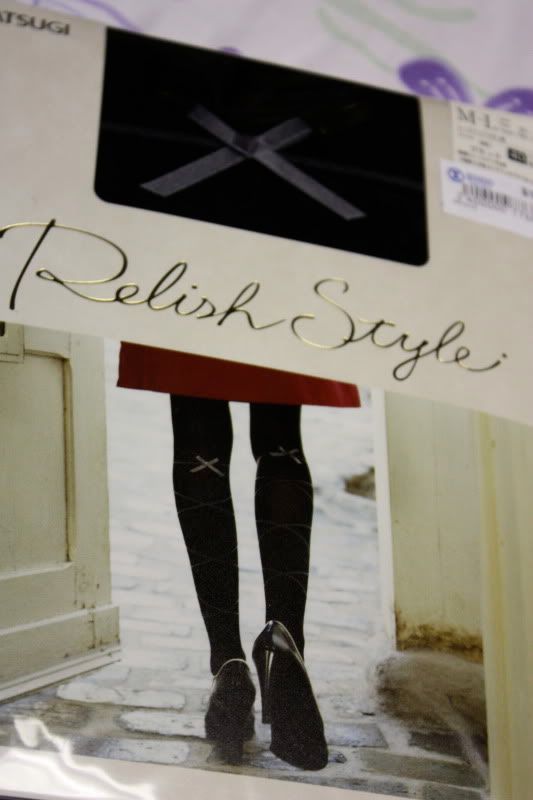 I really like these ones - the picture isn't that clear but they have a criss-cross pattern and a little bow behind the knee
Black tights with a floral lace side panel with blue flowers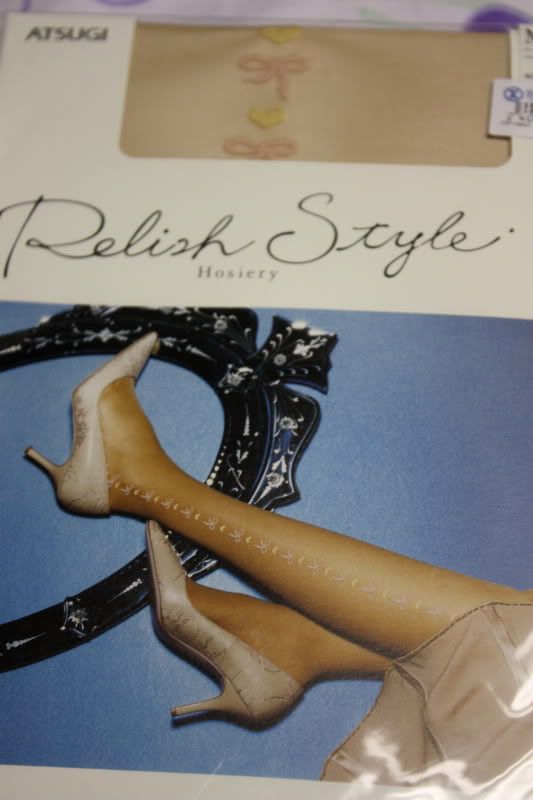 Bows and hearts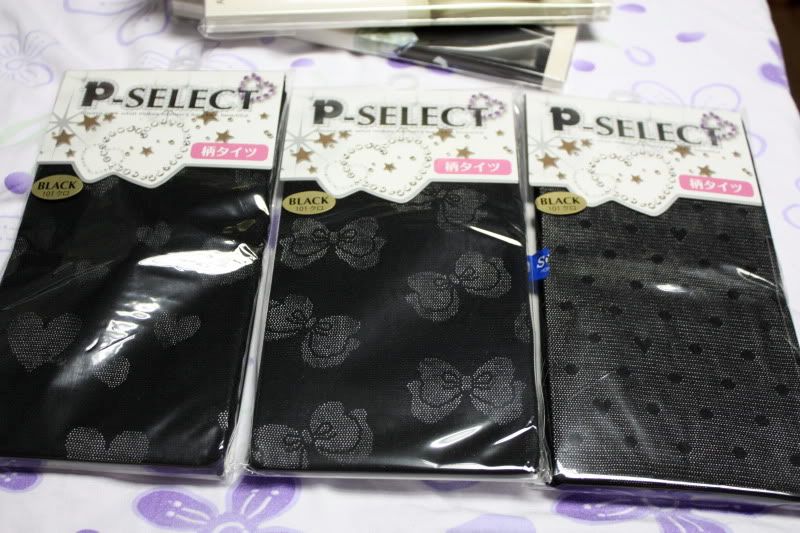 Went a bit crazy with the black patterned full length tights, but I'll get heaps of wear out of them, and they averaged out to be around $15-$20 AUD a pair, so not too bad at all!