I decided to try out my newly purchased nail polish trio from my recent beauty haul in Hong Kong. The nail polishes come in a mini set of three - with one pearly purple colour, a purple glitter and a white glitter, which you layer on top of each other.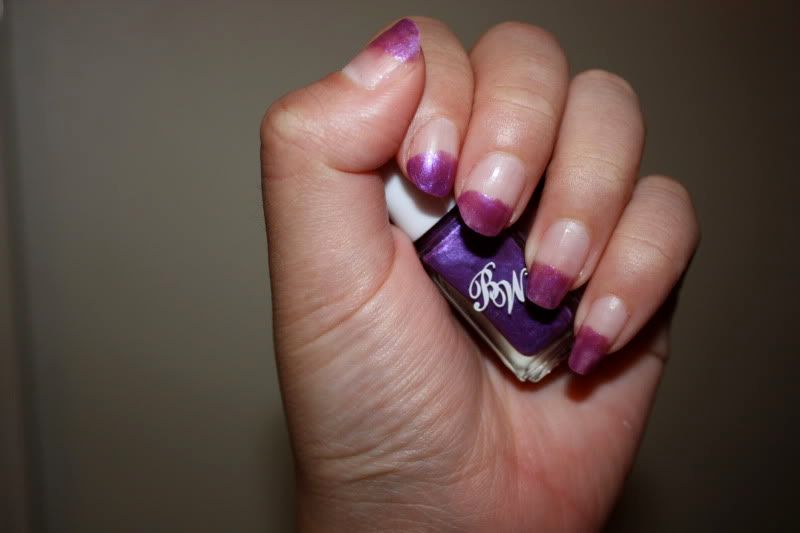 First coat is the purple on the tips, I did a pretty terrible job and it was quite uneven.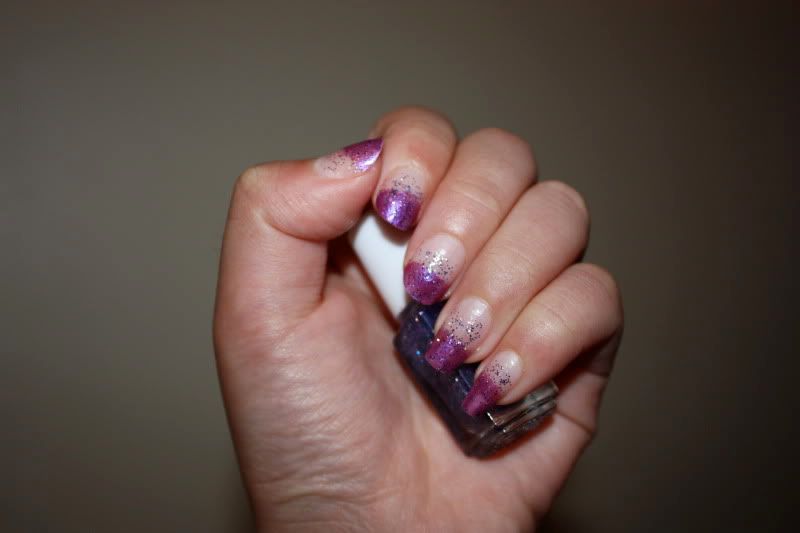 Step 2 - layer on the purple glitter
Step 3 - white glitter
It would have looked nicer if I had done a better job, but it's quite a fun look for the weekend - I'm keen to try this out with some of my existing polishes.